The first quarter of 2021 has been incredibly busy and productive for the FLS team. Read more about our work and get to know two of the FLS team in our March update.
The Law Handbook 2021 has arrived
The Law Handbook is your practical guide to the law in Victoria. Updated by over 80 legal experts, it provides comprehensive information about the laws that affect Victorians in everyday life including tenancy, consumer protection, bankruptcy, anti-discrimination, education, family, internet, environmental, employment and many more. It is a valuable resource for many people: members of the community, community workers, students, teachers and lawyers.
The 2021 edition is available for purchase in hard copy, eBook and individual PDF chapters, via our website store.
To hear about the early origins of The Law Handbook, watch this short video
March 4 Justice
On Monday 15 March, thousands of individuals marched across the nation demanding action on gendered violence.  FLS lawyers Karen Fletcher and Rosie Heselev attended the Melbourne march to demonstrate our support and commitment to play our part in reducing gendered violence.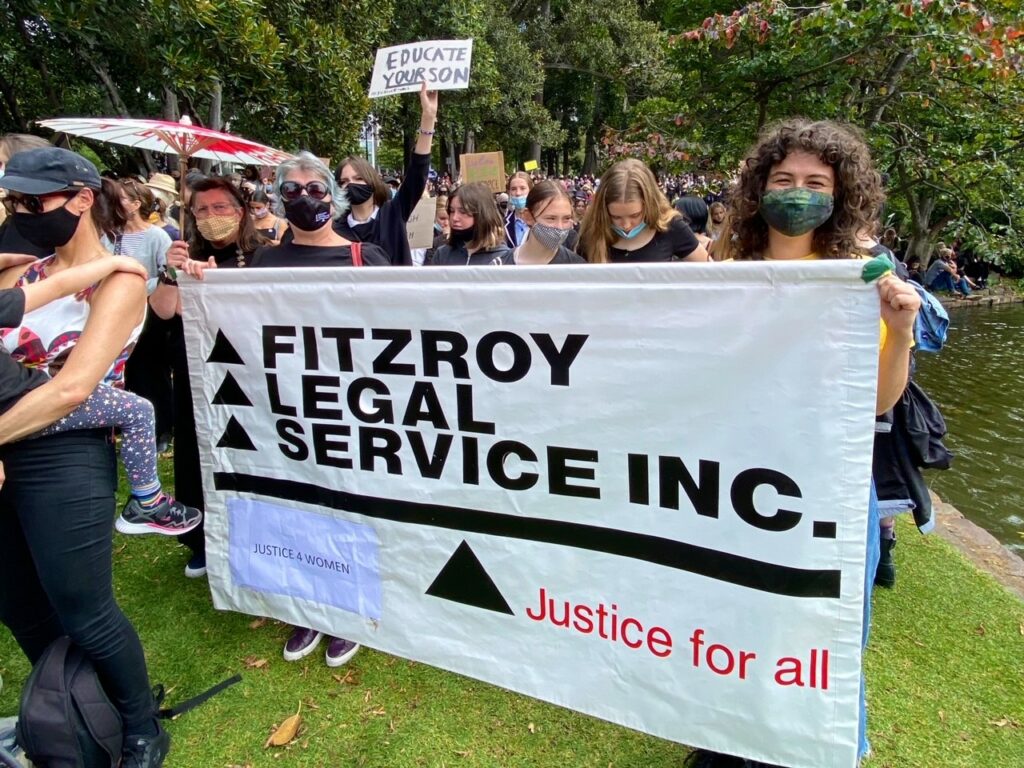 Proposed Changes to ACNC Governance Standards
We have provided a submission to the Department of Treasury regarding proposed changes to Governance Standard 3 for Registered Charities. Read our submission here.
The proposed amendment adds the requirement that a registered entity take reasonable steps to ensure that its resources are neither used, nor continued to be used, to promote or support acts or omissions that may be dealt with as an indictable offence (or indictable offence that may be dealt with summarily), a relevant summary offence, or a civil penalty of 60 penalty units or more. We are concerned that some of our vital work could put us in conflict with the proposed regulations and jeopardise our registered charitable status.
The proposed changes to Governance Standard 3 will place an enormous administrative burden on already stretched charities in the midst of a pandemic and economic recession; unfairly target charities and impose regulations that would be unthinkable for businesses; and impact the constitutional right to political communication and other protections on protest rights. The proposed changes also directly contradict the findings of the government-commissioned review of the ACNC legislation, undertaken by a Review Panel chaired by Patrick McClure AO in 2018. That review concluded that existing governance standard 3 is not appropriate and should be repealed in its entirety, because it is "not the function of the ACNC to force registered entities to enquire whether they may or may not have committed an offence (unrelated to the ACNC's regulatory obligations), advise the Commissioner of that offence and for the ACNC to advise the relevant authority regarding the offence".
We also supported a submission from the Hands off Charities Alliance which also articulated strong concerns about the negative impact of the proposed change on charities. Registered charity status and the exemptions, concessions, and benefits that flow from registration, are vital to a charity's existence. Without these supports, a significant proportion of not-for-profit organisations and services in Australia simply would not exist.
Staff Profile - Karen Fletcher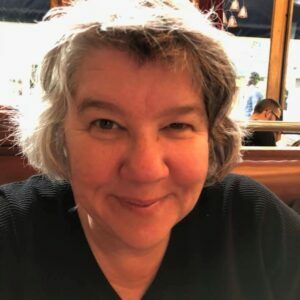 What attracted you to working at FLS?
I started at Darebin CLC in late 2018 after 12 years as a public health lawyer in Victorian Government. A friend sent me the job ad because I'd been banging on for so long about wanting to get back to CLCs. I knew Darebin had a great reputation for prison work, I was keen to do some family violence duty lawyering and work in the night service clinic and it was a five-minute bike ride from our home in Reservoir. Two and a half years later we are now amalgamated with Fitzroy and I am thrilled to be working at such a CLC icon. It has been a great decision.
What does your role involve?
I'm the senior lawyer in the Prison Advocacy Program. We advocate for the rights of people in prison and their families, mainly under prison laws and policies and Victoria's human rights Charter.
On Fridays people in prison and their families can ring the FLS Prison Advice Line to ask questions about prison conditions, segregation and solitary confinement, sentence calculations, security classifications and transfers, strip searching, parole, access to healthcare and education, visits, parole and many other issues. People in prison can't access email or the internet so although FLS has "gone paperless", the prison program still gets a lot of snail mail!
Demand is very high. Close to thirteen thousand people were received into Victoria's 11 public and 3 private prisons in 2019/20 and there are around 7000 people in Victorian prisons on any one day – down from around 8000 before COVID. Thirteen percent of people entering Victorian prisons each year are First Nations people – a proportion that has grown exponentially as bail and parole have been restricted over the last 10 years. The fastest growing group in Victorian prisons is First Nations women.
We work closely with other advocates, especially with the Victorian Aboriginal Legal Service and Human Rights Law Centre, on systemic issues. We take a "decarceration" approach, prioritising prevention and reduction of imprisonment in everything we do.
During the COVID pandemic we were part of an international campaign to reduce prison populations as a public health measure. In Victoria the prison population was reduced by about 1000 during 2020 through a combination of lower arrests and prosecutions, increased grants of bail and "Emergency Management Days" – special remissions in recognition of the deprivations and disruptions suffered by people in prison during the pandemic. Numbers are creeping up again now, and many distressing COVID restrictions are still in place including 14-day quarantine, in solitary confinement, for all people when they are first taken into custody.
We run strategic litigation with pro bono counsel where significant legal and human rights issues are at stake. In 2020 we represented a man at Port Phillip Prison with serious health conditions that put him at grave risk of dying if he contracted COVID. The case contributed to significant improvements being made in COVID risk management at Port Phillip and other Victorian prisons.
A little background about yourself:
Where were you born?
I was born in London to parents who are both from North Yorkshire. In 1973 when I was seven and my sister was five we emigrated to Brisbane as "ten-pound poms". Dad worked on construction of the Wesley and Mater hospitals and Mum nursed in several Brisbane hospitals. My family is still in Brisbane.
Where did you grow up and where did you study?
I grew up in Brisbane in the 1970s and 80s under the Bjelke-Peterson regime. On my first day at Queensland Uni in 1984 as I walked up from the car park I could hear a massive roar of a crowd of thousands of students, lecturers, Murris and unionists protesting the university's award of an honorary doctorate to Sir Joh. I stayed there all that day and much of the night listening to the speeches and talking to the activists. I spent the next six years trying to fit study in around political activism.
What led you to study law?
I chose law because I got the marks and I've always loved a good argument. There are no other lawyers in my family. My sister and I were the first in our family to go to uni.
My first legal job in 1989 was at Legal Aid Queensland. Like all newbies at LAQ I was sent to do the "Boggo Road list" at Brisbane's notorious Victorian-era gaol. It was a real eye-opener and led to a lifelong desire to help get people out of prison. From 1996 to 2002 I was the principal solicitor at the Prisoners Legal Service (QLD), a service that was set up in response to demands from men and women who struggled for their human rights for decades – including long periods "on the roof" at Boggo Road.
After Prisoners Legal Service, I decided I wanted to work on drug law reform as a decarceration strategy and moved to Melbourne in 2003 to do a Masters in Public Health Law at La Trobe Uni.
What do you like to do in your free time? Any hobbies or travel? If you have travelled, anywhere special?
I met my partner, Ismail, in Melbourne in 2003 and our son Tamer was born in 2007. Ismail is Kurdish and worked as a journalist in left wing media in Turkey through military coups and dictatorships. He came to Melbourne as a political refugee in 1996 when yet another arrest warrant was issued over an article he wrote about a corrupt judge. He spent his first two years in Melbourne studying English and recovering from torture and trauma by developing his photography skills. He is now a producer of radio programs in Turkish at SBS and a mad keen drone pilot and aerial photographer.
Tamer plays footy and we spend many weekends as a family barracking for the Preston Bullants under 13s. We also love camping, travelling and spending time with our extended Kurdish Turkish family in "little Turkey" aka Broadmeadows. We have travelled to Turkey twice as a family and hope to spend more time there when we retire and Tamer finishes school.
I am on the Board of Flat Out Inc, a support service for women leaving prison. I love current affairs, social media, autobiographies, feminism and lazy Sundays in pyjamas with something cooking very slowly for dinner.
FLS STAFF ACHIEVE ACCREDITED SPECIALISATION
A huge congratulations to our Principal Lawyer Hui Zhou and Managing Lawyer Franky Bain who have passed their Criminal Law Accredited Specialisation studies and now join FLS colleagues Jen Black and Amre Levy as Accredited Specialists. Accredited Specialisation study involves an incredible amount of time and energy so well done Hui and Franky!
https://www.liv.asn.au/Staying-Informed/Media-Releases/Media-Releases/February-2021/LIV-congratulates-71-new-Accredited-Specialists
NIGHT SERVICE RE-OPENS
Our face to face night service re-opened at the Fitzroy Town Hall in mid-January, offering an appointment based COVID safe service. This face to face service is being supplemented by telephone advice, provided in partnership with DLA Piper and Dentons, along with individual volunteer lawyers. We hope to be able to shortly offer a similar appointment based service at our Reservoir office. Since re-opening, our night service has been able to provide 700 legal advice services.
Volunteer Profile - Melanie Albarella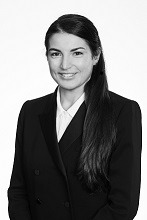 Where are you currently working/what role are you undertaking?
I am currently a barrister at the Victorian Bar, which essentially means I am a self-employed advocate. I also am a sessional teacher at RMIT University in the Associate Degree of Legal Practice program.
What attracted you to volunteering at FLS?
I started volunteering at FLS while I was working in a city law firm doing only commercial litigation matters. I realised that I was only working in a very specific area and my skills as a lawyer would be limited if I didn't get a varied experience with a broad range of clients. I was attracted to FLS because I was able to fit it in at the night service. Also I enjoy the casual, friendly vibe that the service has and the fact that everyone feels welcome and is approachable.
The range of people that volunteer or were volunteers is amazing and is a great asset to FLS as well as its social justice reputation. Just the other week I appeared in a County Court matter opposed to a QC and after it concluded, the Magistrate said "I used to volunteer with that QC at FLS in the 1970s". This exemplifies the impact FLS has to the legal community given all the people floating around that have this connection. I have no doubt that those who have reached the heights of the profession, were better off by having volunteered at FLS- as every experience you inevitably learn something from.
What does your volunteer role involve?
Previously I was volunteering at the night service, where people could walk-in and receive preliminary legal advice about their matter or simply some guidance about what to do about their problem if it was not yet a legal problem. Currently, I volunteer by taking the minutes at FLS board meetings, where I have learnt a great deal about governance in a non-for-profit organisation.
A little background about yourself:
Where were you born? Melbourne
Where did you grow up? Melbourne (however there was a strong Italian influence with my parents only migrating to Australia in the 1980s and still speak Italian in the home)
Where did you study? Melbourne - Deakin, Monash and Melbourne Universities (although I did study exchange programs, international internships, and lots of travelling to get a global experience while studying)
What led you to want to study law?
I don't have any family connections to the law in Australia (as I have no extended family here, although my cousin is a self-employed lawyer in Milan who does lots of court appearances so maybe it is genetic!). I was attracted to the law because it is intellectually stimulating and wide-reaching in every sector of society and it is a great privilege to speak on behalf of someone when it is usually a very difficult time in their life or for an organisation that is seeking justice in a matter.
What do you like to do in your free time? Any hobbies or travel? If you have travelled, anywhere special?
I love interior design because I love how a space impacts on the way you feel, so I learn as much as I can about it and I love the hunt for looking for the next homeware treasure. I love reading the classics and try to do pilates and yoga sessions several times a week. I used to travel a lot for pleasure and for work when I was an in-house lawyer. Although I love exploring different regions of Italy and visiting family, I also loved India and Morocco for the majestic beauty, food and homewares!